The Polymer Arts Magazine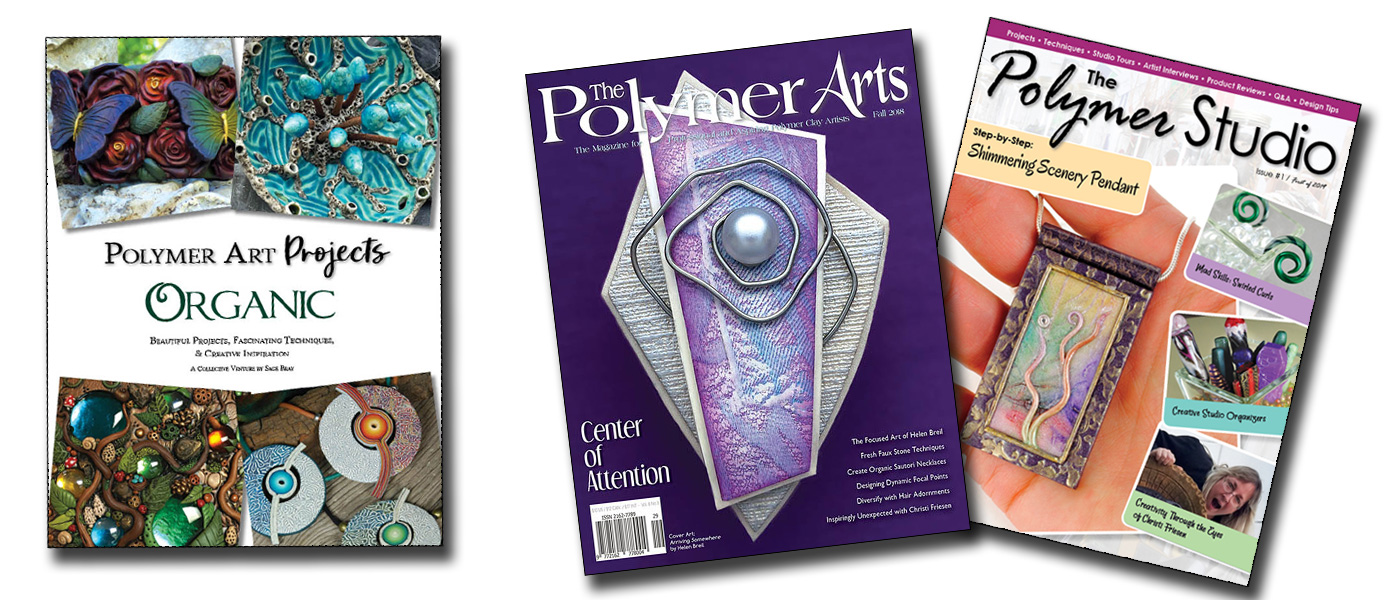 The sad news... The Polymer Arts will be discontinued as of The Fall 2018 - "Center of Attention" issue. Scroll down to see the back issues we still have in stock. Quantities are limited.
The happy news... In it's place The Polymer Studio will be published! Click for more information!

To be filled with energizing, inspiring, and just high spirited creativity, you can look forward to:
--Inspiring project tutorials from all over the globe, for all levels
--Expert instruction for improving skills and learning new techniques
--Tours inside the studios of unique and well-known polymer artists
--Invaluable studio tips and tricks
--Revealing artist interviews
--New product reviews
--Regular articles by some of your favorite contributors including Christi Friesen, Ginger Davis Allman and Anke Humpert, as well as Sage Bray.
If you already have a subscription to The Polymer Arts, you will automatically begin receiving The Polymer Studio starting with the January issue.
If you aren't a subscriber, you won't want to miss a single issue! Sign up here. Go here for more information about the end of one magazine and the beginning of a new one.
Don't miss the first in the series, Polymer Art Projects, includes tutorials by Donna Greenberg, Christi Friesen, Eva Haskova, Anke Humpert, Debbie Crothers, Kim Cavender, Stephanie Kilgast, Chris Kapono, Stacy Louise Smith, Nevenka Sabo, Adriana Allen, Dani Rapinett, Fabiola Ajates, Rebecca Thickbroom, Klavdija Kurent, and Sage Bray. Projects include a variety of jewelry as well as home decor, all inspired by mother nature.
For less than a couple of dollars each, readers get 16 detailed tutorials that will expand their abilities under the guidance of some of the polymer community's best instructors. The skill level of these tutorials range from the experienced novice to the intermediate artisan, with tips and ideas for polymer crafters of all levels.
Purchase information here.
Save
Save
Save
On Sale
$10.00
$9.00
On Sale
$10.00
$9.00