Product Description
Create a fun, whimsical dragon of your own, following step by step instructions with full color photos. Her head is positionable and she is 11" tall (or you can adjust her size).
You won't want to miss this detailed class. Even beginners can create Eureeka, especially with Sally's thorough instructions!
Be sure to check out Sally's Other Fun Classes!!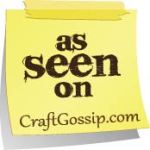 Meet Eureeka the Wonder Dragon
by Sally Golubosky
Eureeka was born in a cabbage patch...no a corn field...no soy beans. OK, she was born in my living room while we watched crazy nonsense on TV. After working with her for a couple days I learned she really preferred the Style channel over Food Network. She said the Food Network just made her hungry but at least Style could help her look good! So now she knows what trends are hot for spring and that is why she told me she had to be lavender. She tried to talk me into plaid but I had to say no somewhere.
Eureeka is approximately 11" tall and 12" long. Her head is movable and can turn this way and that. She really is pretty light for as large as she. Instructions are given for a couple of different types of wings.
The class comes with several bonus tutorials for various tools, her necklace and more. You will also get a one time use coupon code for 10% off your next order.
Eureeka can move her head... she likes to have a different view every day!
Note about selling your creations made as a result of this class:
It would be greatly appreciated if you make a reference to Sally Golubosky if you were inspired by these instructions.
The following is how Sally feels about it...
Being the writer of the tutorial I will tell you and any others up front...Go for it!!! I wish you much success with any you make and may they line your pockets with gold...OK being optimistic but what the heck! If I was worried about others "copying" my work I wouldn't put it out there in step-by-step photos and instructions of how to make them.
Have fun with the tutorial and sell away!
Sally
Save
Save
Save
Save
Save
Save
Save
Save
Save
Save
Save
Product Videos
Custom Field
Product Reviews
You May Also Like...